This New No.1 Rated "Facebrator" Removes 99.5% of Pore-Clogging Dirt And Reveals Your Smoothest Skin After First Use According To Dermatologists
Can't find the perfect skincare?
You tried literally everything…
But still, you have stubborn acne…
Blackheads…
Wrinkles...
Dull Skin…
Here we'll show you how you can quickly and easily achieve a clog-free, smooth and radiant skin…
And receive compliments about it!
Like you, we are tired of expensive brands that don't deliver their promise…
Expensive brands don't realize that you don't need more products…
You just need to CHANGE HOW YOU CLEANSE…
And this can literally change your skin forever.
Because HAND CLEANSING  does NOT remove all the dirt your face accumulated throughout the day.
Whatever your cleanser is,
As long as you just use your hands…
It will NEVER be enough.
We'll show you the real reason why your pores are clogged…
And the surest way to lift away those gunk in just under a minute!
You may be skeptical, we know.
But this new technology has been tried and tested by over 3,500 women…
They can't stop raving about how it helped them achieve their smoothest skin without breaking the bank!
If you wear make-up, have stubborn acne, wrinkles, or blackheads...
This may be the best skincare investment you'll ever make.
"This is the cleanest my face has ever been. I will keep using it (removed makeup totally)" – Ava
"I thought other reviewers may have been exaggerating how smoothing it is, but I do seriously feel like my skin is incredibly soft (even right after the first time I used it)." – Kristin
"I feel such a deep clean and my skin is unbelievably smooth and soft afterwards. Even my husband noticed after the first time I used it. He commented on how smooth my skin looked." – Hannah
Lara, a 31-year-old project manager, was just like you.
She wears makeup to conceal her acne, blackheads, and blotchy skin tone.
However, she still finds herself anxious whenever she meets up with her clients.
"Please don't look at face" she always thought.
Her skin insecurities had AFFECTED HER CONFIDENCE for too long…
And she was fed up looking in the mirror.
Her friend gifted our product to help her with her skin issues.
Lara thought it was time to take a chance on a new approach.
So she took it but was not buying the hype...
Lara had tried lots of skincare tools and not one worked.
Not this time tho...
The first time she used our product boasting the latest skin technology, 
She could not believe how clean and how soft her face was.
Over time, her complexion became clearer and skin tone far more even.
Also, lots of people have complimented on the change in her skin...
She admits that she still gets breakouts but less frequently and only when she's stressed.
You see, blackheads, acne, and skin dullness…
Are caused by clogged pores.
Clogged pores are the result of dead skin cells and dirt getting trapped in your skin.
But you already know that, don't you?
That's only half the story.
The main reason for clogged pores is AGING.
According to a study in the Journal of Drugs in Dermatology, 
As you grow older, your skin loses COLLAGEN and ELASTIN.
This causes your skin to LOOK DULL and SAG, making pores appear visibly larger.
Your skin also thickens as you age…
Which causes dead skin cells and dirt to gather around your pores,
Making them CLOGGED and look bigger.
Talk about adding insult to injury!
This buildup of gunk in your face is so deep that HAND CLEANSING with any cleanser can't penetrate them…
Let alone stimulate the production of collagen and elastin.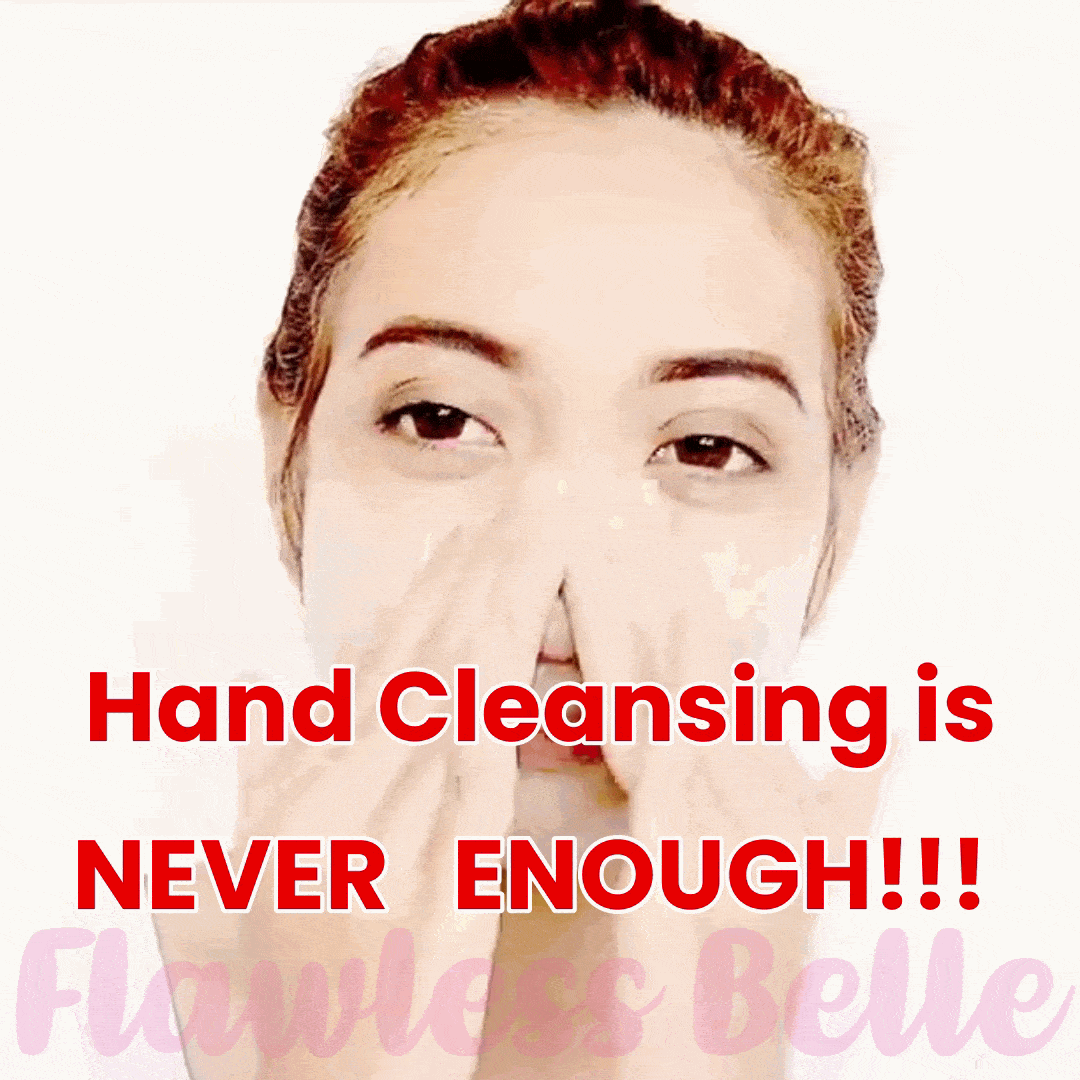 Hand cleansing only removes 25% of dirt…
Imagine weeks of filth just sitting on your face!
Excess oil, make-up residue, and dirt are taking a vacation in your pores without you even knowing.
The result?
Skin loses its healthy glow...
Pores look larger...
Acne and blackheads are everywhere...
Youthful elasticity slowly disappears.
Why not just exfoliate then, you ask?
Physical and chemical exfoliants both harm your skin and the planet.
Using exfoliants the wrong way or on the wrong parts of your delicate skin...
Can lead to over dryness, irritation, tearing, abrasion, breakouts, and chemical burn.
Cleansing then, not exfoliating, is the most crucial step in your daily skincare regimen.
But it's not enough.
It's time to up your cleansing game.
This is where Sonic Vibration Technology comes in.
Dermatologists figured that applying at least six thousand vibrations per minute in cleansing…
Loosens and detaches the "plug" of skin debris from the wall of the pores.
This deep penetration effectively "sweeps away" the clog...
And REMOVES 99.5% of excess oil, make-up residue, and dirt.
Sonic Vibration Technology also stimulates the INCREASE IN COLLAGEN AND ELASTIN…
Resulting in SMOOTHER, MORE RADIANT, AND FIRMER SKIN.
This will naturally reduce the size of your pores...
While ensuring the CLEANEST face you'll ever have!
Plus, Sonic Vibration Technology is effective in boosting blood circulation.
This drains the lymphatics in our face which reduces skin inflammation and promotes detoxification.
Our lymphatics play a crucial role in our immune system...
Renewing our skin with fresh oxygen, removing waste and free radicals...
And increasing collagen and elastin (yet again!)
So it's important to keep them clear and healthy, just as we would with any other part of our bodies.
Not with exfoliation, not with hand cleansing.
But with a device that utilizes the latest Sonic Vibration Technology.
This is not guesswork. This is science, confirmed and validated in clinical trials.
That's why, after years of innovation…
We are introducing Flawless Belle Brush TM
Your skin's powerful new best friend!
Pair the all-new "facebrator" with your favorite cleanser to lift away pore-clogging impurities in seconds!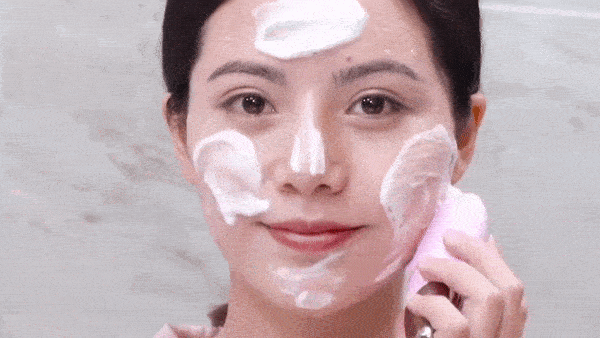 Smoother And Softer Skin With Less Visible Pores
Flawless Belle Brush TM is a revolutionary device that utilizes Sonic Vibration Technology to deeply clean your pores.
This effectively REMOVES 99.5% of dirt, oil, and make-up residue.
That's 4x BETTER than hand cleansing alone!
With regular use, your skin will STIMULATE ELASTIN AND COLLAGEN.
Making your skin healthy, hydrated, and satin-smooth.
Plus, your pores will be less visible!
Gently Exfoliates And Massages Skin To Reduce Wrinkles
Sonic vibrations reach up to 12,000 times per minute…
Which oscillates so fast it shakes dirt from pores and dead skin cells.
This GENTLY EXFOLIATES your skin for a more youthful and radiant complexion.
This will INCREASE THE ABSORPTION of your skincare products.
Also, the sonic vibrations massage your skin to promote blood circulation…
Giving you that SPA-LIKE EXPERIENCE in the comforts of your home.
And encouraging lymphatic drainage.
As if that's not enough…
This facial massage also REDUCES FINE LINES AND WRINKLES…
Leaving your skin soft and plump.
Hygienic And Perfect For Any Skin Type
Flawless Belle Brush TM  is made of antimicrobial, ultra-soft medical-grade Silicone that will not breed bacteria.
It's CLINICALLY-PROVEN to be 35X MORE HYGIENIC than spin brushes!
It's soft as silk and not abrasive.
It will never cause microtears in your skin barrier, unlike spin brushes.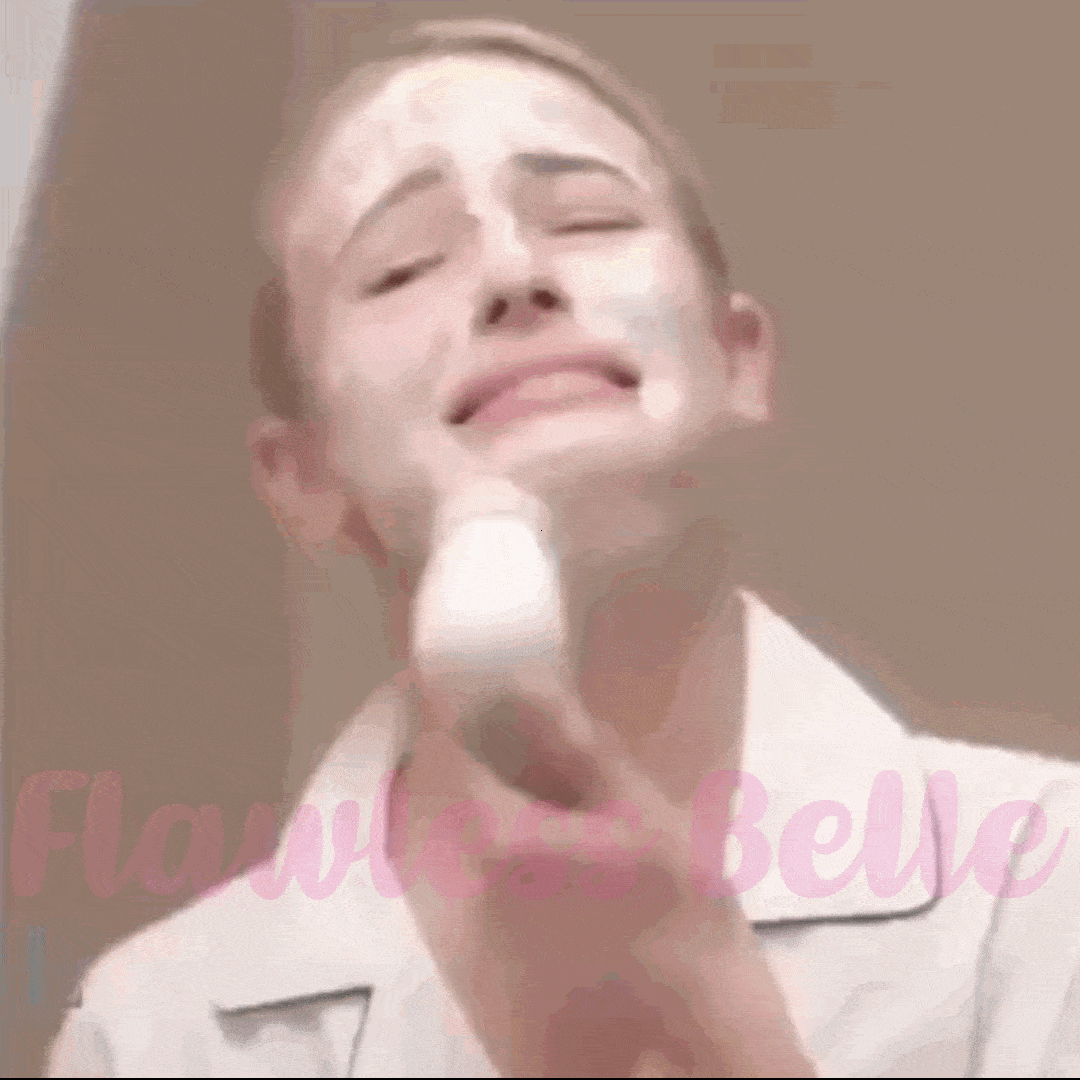 That's why Flawless Belle Brush TM is suitable for any skin type...
Especially those with SENSITIVE OR ACNE-PRONE SKIN.
"I absolutely love Flawless Belle Brush TM. After just 3 days of use, I saw a huge improvement in my skin. It exfoliates but gently and leaves my skin feeling smooth and soft without making it red." – Trish
"This brush leaves my skin feeling so soft and smooth. Since the pandemic, I've had problems with acne on my cheeks and nose. This brush seems to be solving my problem and my skin is clearing up. I LOVE IT" - Kat
Easily Boost Your Glow In Just 60 Seconds
Waterproof, Rechargeable, And Long-Lasting
With the latest WATERPROOF technology of IPX7 level…
You can use it safely in the shower or bath.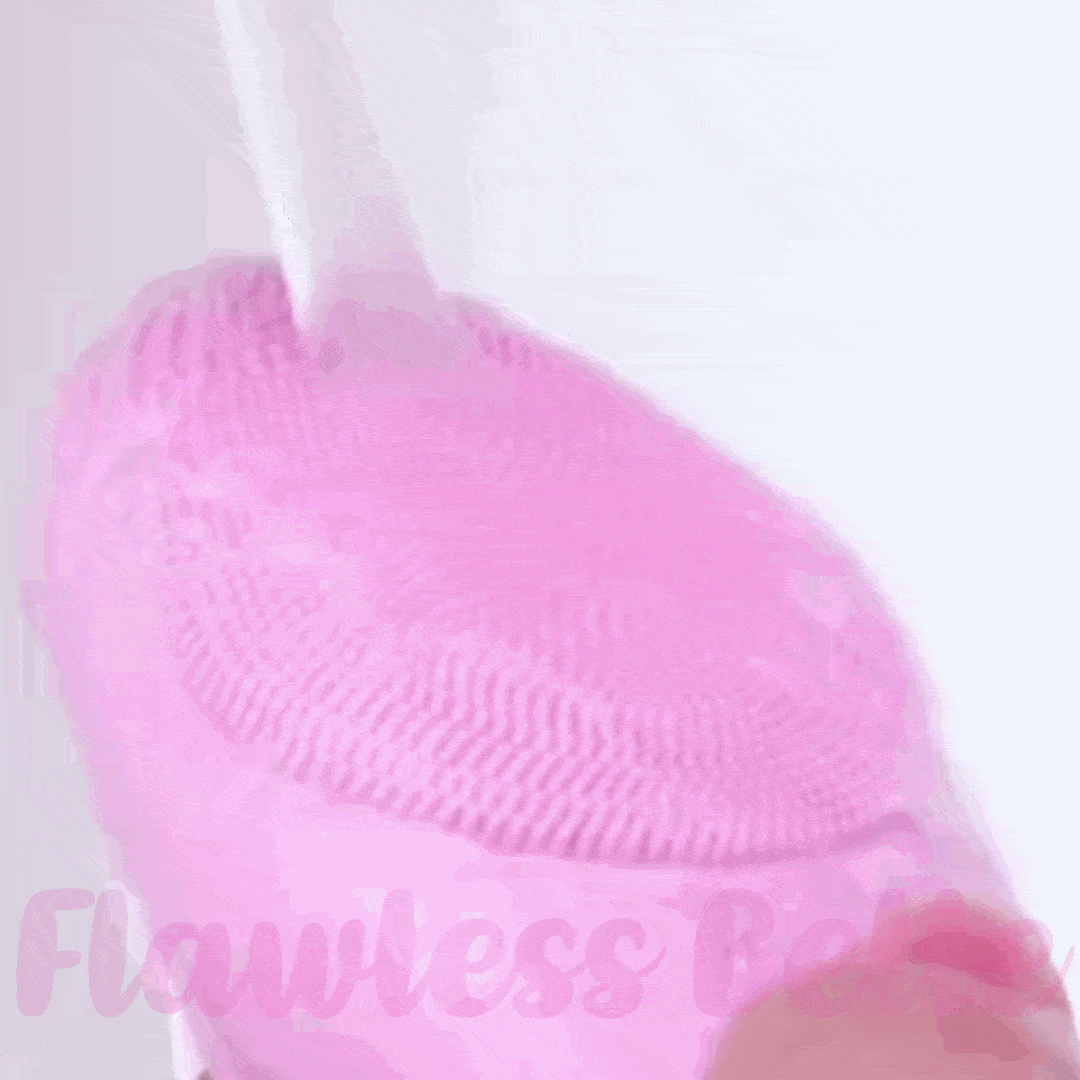 It has a hidden charging port and is RECHARGEABLE via cable USB.
Loyal customers report recharging only after months of use.
It's also compact and portable so you can bring it wherever you go.
YOUR PACKAGE INCLUDES
1 x Flawless Belle Brush TM
1 x USB Charging Cable
1 x User's Manual
Other skincare tools will cost you at least $200.
Those UNHYGIENIC and ABRASIVE spin brushes cost more…
(Imagine having to buy replacement heads often)
Facial massages in skin clinics are expensive too.
Flawless Belle Brush TM could easily sell for the same expensive price,
Especially considering all the benefits laid out earlier...
And the research and science allocated to its invention...
However, we are offering Flawless Belle Brush TM only for $75.
We want to make this new device accessible to every woman…
It's our mission to bring innovative skincare tools that empower women around the world.
But you won't need to spend $75 right now.
By taking action today, and clicking ADD TO CART below,
You can get your Flawless Belle Brush TM at a STEAL PRICE OF $29.99!
Right now, we're offering a whopping 60% DISCOUNT for a LIMITED TIME ONLY.
Since a lot of people have been ordering multiple Flawless Belle Brush TM at a time by gifting them to their best friends and their closest family…
We created a much BIGGER DISCOUNT for multiple orders.
Just buy 3 Flawless Belle Brush TM ...
And you will receive 3 Flawless Belle Brush TM for the price of 2!
Most people buy 3 in single order since it comes with the biggest savings of all.
SHIPPING AND DELIVERY
Oh, did we mention that we offer FREE WORLDWIDE SHIPPING and DELIVERY on all orders?
Please just allow 1 to 3 days for order processing and 10 to 15 days for delivery time due to high demand…
Also, note that there might be varying delays due to the COVID-19 pandemic.
PAYMENT
So go ahead and take advantage of these MAJOR SAVINGS right now…
It's easy to pay and order.
Just tap the green ADD TO CART button.
You will be taken to our 100% encrypted and secure checkout page.
You can pay with PayPal.
If you don't have a PayPal account, we accept all debit and credit cards.
Just select "Complete Order".
And you will be directed to Paypal.
Then click the "Pay with Debit or Credit Card" gray button.
Complete your purchase securely without additional fees.  
GUARANTEE
When you place your order of Flawless Belle Brush TM today from this website…
You'll also automatically be covered by our 30 Day, 100% Money Back Guarantee.
It works like this…
Right now, simply click on the green ADD TO CART button and order your own Flawless Belle Brush TM
Then, once your order arrives in 10-15 days from today…
Add Flawless Belle Brush TM to your daily skincare routine.
We're positive that once you do this, you – and others - will SEE the difference that Flawless Belle Brush TM is making.
But if we're wrong for any reason…
And you're not just over-the-moon thrilled with your experience using Flawless Belle Brush TM…
Just shoot us an email at support@flawlessbelle.com
Our excellent customer service team will make things right for you.
We'll immediately refund your entire investment, no questions asked.
There are absolutely ZERO risks in buying from our store.
JOIN THOUSANDS OF HAPPY CUSTOMERS!
We know you'll love our products as much as we love making them for you.
Enjoy using your Flawless Belle Brush TM!
It will definitely deeply clean your pores for the clearest, softest and smoothest skin ever!
Just Tap Add To Cart button to claim your Flawless Belle Brush TM!
FREQUENTLY ASKED QUESTIONS
1. Is this more gentle than the spin brush?
Definitely yes!
Spin brushes have been found to cause microtears in the skin and store bacteria.
Flawless Belle Brush TM is made of antimicrobial, ultra-soft medical-grade silicone.
It's gentle to the skin and it doesn't store bacteria.
2. What do the ridged side and metal tip used for?
The brush side is used for deep cleansing and gentle exfoliation.
The ridged side is great for massaging in skincare products like creams and face masks.
The metal tip is fantastic for anti-aging massage around your eyes and under brow line.
3. What are the dimensions of Flawless Belle Brush TM?
5.2 x 2.1 x 1.3 inches; 2.95 ounces
Simply Tap Add To Cart button to claim your Flawless Belle Brush TM!