Here's The Secret To Flawlessly Blend Your Foundation According To Professional Makeup Artists

Still using sponges or scratchy makeup brushes?
No wonder you can never get your foundation blend smoothly!
Here, we'll show you how you can achieve flawless, smooth coverage using a premium foundation brush without the premium price tag!
With our innovative brush, cakey foundation is a thing of the past.
Don't take our word for it. Here's Katie, a skeptic turned loyal customer:
Like you, we're tired of brushes and sponges that fail to give flawless natural look.
That's why we innovated a brush that's extremely dense yet ultra-soft and won't leave any streaks!
Meet 2020's #1 Foundation Brush
Flawless Belle Brush!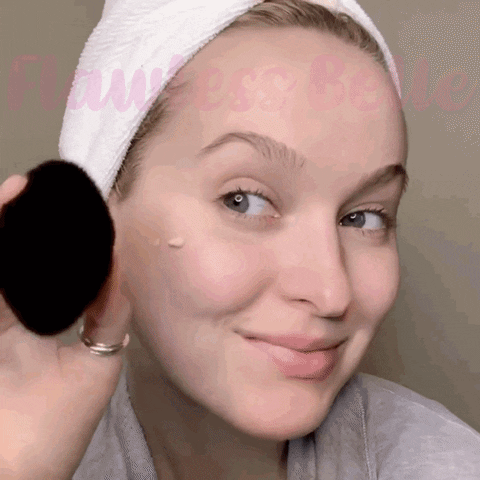 Creates Streak-Free, Seamless Finish
Step up your makeup game and get that airbrush look in seconds. 
Flawless Belle Brush perfectly blends your foundation for beautiful and even coverage.
No shedding. No scratchy feeling.
Use it with powder, liquid, cream, or mousse foundation for a seamless smooth finish!
Glides On Your Skin Like Magic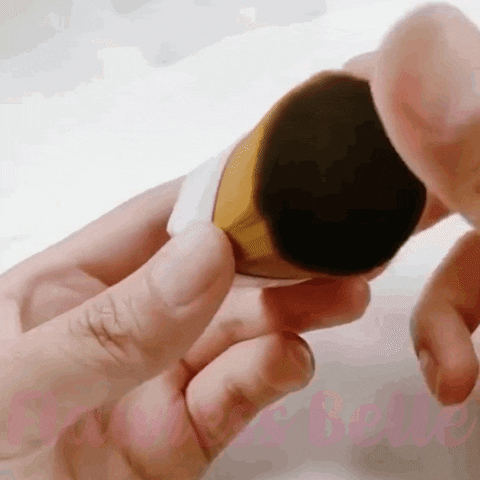 Flawless Belle Brush is made of 198,000 ultra-soft, premium, and cruelty-free bristles to provide the most comfortable makeup experience.
It's ultra-dense which is perfect for a seamless blend.
Better Than Sponges And Other Brushes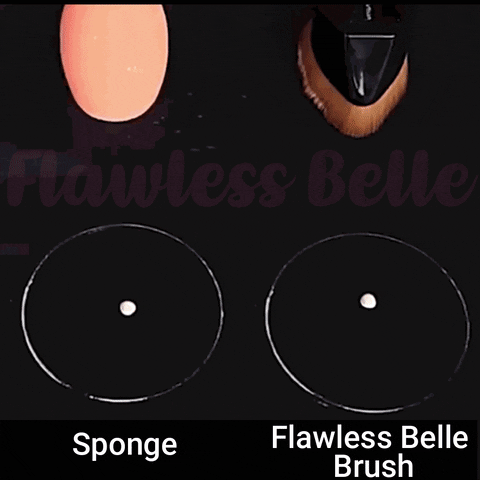 Ordinary sponges and makeup brushes are just that, ordinary.
They will never apply a seamless blend!
Flawless Belle Brush is designed to apply foundation evenly.
You will never have to pay for brushes over $100. Ever.
Comfortable Grip That Gets Every Angle
Flawless Belle Brush has a unique petal-shaped handle for maximum comfort.
This ergonomic design makes applying foundation a breeze.
And with precision tips, you'll have no problem reaching any angle, like the nose and under the eyes, for smooth coverage.
Cuts Foundation Usage And Application In Half
Small amount of foundation goes a long way.
Flawless Belle Brush will never absorb the product so you'll reduce your foundation usage in half!
And since your foundation evens out quickly, you'll finish your makeup routine faster.
FREE Storage Case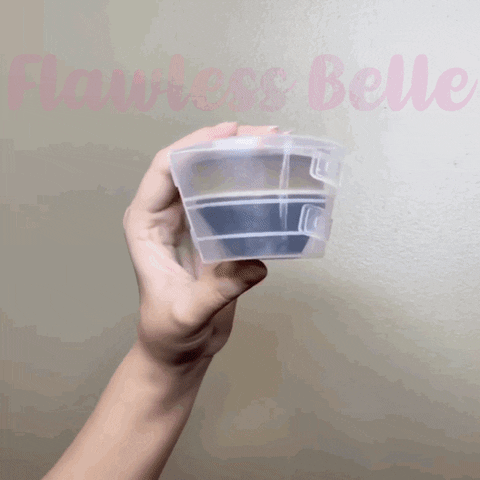 Flawless Belle Brush comes with a FREE storage case ($5 Value) for hygiene and travel convenience. This is available for a Limited Time only during our Big Sale today!
This is your on-the-go brush that you can take it anywhere without worrying about it getting dirty.
Why Professional Makeup Artists Love Flawless Belle Brush
Who's This For?
Perfect for ALL skin types (sensitive, oily, dry, or combination).
Excellent for ALL types of foundation (powder, liquid, cream, or mousse) 
Ideal for beginner and professional makeup artists.
A must-have whether you're going to work or school, attending an event, or simply going out.
FREE Makeup Tips Ebook
Our best-kept secrets now in your hands! Every order comes with FREE Makeup Tips Ebook ($10 Value) to help you look and feel great with makeup! This is available for a Limited Time only during our Big Sale today!
This will be sent to your email within 24 hours of your purchase.
Limited Stock Available
Thousands of customers love the Flawless Belle Brush. We always run out of stock, especially that we're running a Big Sale today. We can't guarantee your Flawless Belle Brush if you don't take action NOW. 
Just Tap Add To Cart Button to claim your Flawless Belle Brush!
Frequently Asked Questions
1. What's Flawless Belle Brush made of?
The materials that make Flawless Belle Brush are 100% recyclable. The bristles are made of high-quality, cruelty-free synthetic hair which is ultra-soft and doesn't absorb the product. The handle is made of ABS plastic making it durable and to easy grip.
2. What's the best way to clean the Flawless Belle Brush?
Wet your Flawless Belle Brush with warm water and add a few drops of brush cleaner or soap. Gently massage the tips against your palm. Rinse thoroughly and squeeze excess moisture with a clean towel.
3. Where is Flawless Belle Brush made?
We work with suppliers all over the world (US, UK, Australia to name a few) to source high-quality products such as Flawless Belle Brush.
FREE Shipping and Delivery
We're proud to offer FREE Shipping and Delivery on all orders ($10 Value)!
It will take 1 to 3 days for order processing and  8 to 12 business days for delivery due to high demand.
Payment
It's easy to pay and order. You can pay with PayPal. If you don't have a PayPal account, we still accept all debit and credit cards. After you click "Add to Cart", you'll enter your personal and shipping details. Then just select "Complete Order". You will be directed to PayPal. Then click the "Pay with Debit or Credit Card" gray button. Complete your purchase securely without additional fees.
Guarantee
We're positive that when you incorporate Flawless Belle Brush into your routine, you'll see a huge difference in your makeup experience.
But if for any reason you're not just over-the-moon thrilled, just shoot us an email at support@flawlessbelle.com. Our excellent customer service team will make things right for you.
You're automatically covered by our ironclad 30-day Money-Back Guarantee, no questions asked! Within 30 days of receipt, products purchased from us may be returned for any reason. There are absolutely ZERO risks in buying from our store. 
Join Thousands of Happy Customers!
We know you'll love our Flawless Belle Brush as much as we love making them for you.
This is the only foundation brush you'll ever need. Your makeup will never look the same again!
Just Tap Add To Cart Button to claim your Flawless Belle Brush!